Scarlet Oaks Estate Expands Offerings
Ask owners Kate and Patrick Manders to describe Scarlet Oaks Estate, and you'd expect to hear words like "charming," "picturesque" and "peaceful." But the couple chooses this phrase: "more than meets the eye." Take a tour of their property off U.S. Route 68 in Findlay, and you'll understand what they mean.
More than meets the eye
Nestled on 13 beautiful acres with mature trees, a fenced pasture, gently meandering stream, historic manor house, quaint cottage, and rustic barn, Scarlet Oaks Estate offers endless possibilities for anyone looking for a special venue for a wedding, family gathering, corporate party or overnight accommodations.
The Manders opened Scarlet Oaks Estate in 2015 as a joint venture with another couple, but they recently assumed full ownership. On Thursday, October 24 they are hosting a relaunch event to showcase the property. "We are taking a new direction and we want to get the word out," says Kate.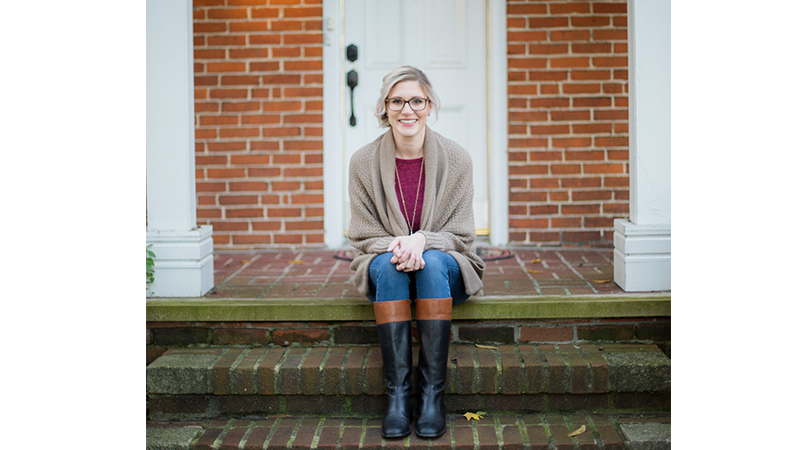 Expanding scope
While Scarlet Oaks will continue to be a premier wedding and private event destination, Kate is expanding the estate's scope. In January 2019 the manor house and cottage became available for rental on Airbnb. And starting this fall, Kate will host public events at Scarlet Oaks, such as themed yoga gatherings, murder mysteries, and paint and partakes. Through these events, she hopes more local residents will come out and enjoy the farmstead's beauty and serenity.
Kate's vision is for Scarlet Oaks to be fully utilized in all seasons. From late spring through fall, when Ohio weather shines, the 1900s-era barn is the centerpiece of the property. But the Civil War-era manor house offers year-round possibilities, she explains. Built around 1865 with a modern addition added much later, the manor house boasts 4,800 square feet. Beautifully maintained, the house exudes Old World charm while still having all the modern conveniences.
Airbnb and parties
Already earning rave reviews on Airbnb, "The Manor at Scarlet Oaks" features three bedrooms, 2 ½ baths and ample living space for out-of-town guests or locals wanting a peaceful "staycation." Those interested in a unique party venue, meanwhile, will find the manor's downstairs to be more than accommodating. The spacious main living room, dining room and sunroom offer beautiful views of nature and can be configured to seat up to 60 guests. "Family reunions, graduation parties, corporate events, dancing, eating, you can do it all here," says Kate. "We have people rent it out for family gatherings like Thanksgiving because they don't want to get their house ready for guests. Here you get the home-like atmosphere with none of the hassle because we set up all the tables/chairs and do all the cleaning!"
Just behind the Manor House is "The Cottage at Scarlet Oaks," which is also an Airbnb during the times when it's not booked for weddings. The cottage can accommodate up to six overnight guests with three bedrooms, 1 ½ baths, a kitchen, living space, and a large recreational room with ping pong table.
To learn more about Scarlet Oaks Estate and to preview upcoming public events, visit www.scarletoaksestate.com or email Kate Manders at scarletoaksestate@gmail.com.