SPECIAL ADVERTISING SECTION
Advice for Healthy Living in 2020
A new year offers a chance for reflection. Are you living your best life? Are you getting regular exercise? Making balanced food choices? Getting recommended screenings and check-ups? We asked local Findlay doctors to share their health tips for 2020.
Dr. Ami Orr
Pediatrician, General Practice
Blanchard Valley Pediatrics
1818 Chapel Drive, Suite D, Findlay
bvpediatrics.com | 419-424-1922
Raising a family is a tough job, and there is no one correct way to approach it, says Dr. Ami Orr. "The real challenge for me, and what I enjoy the most, is working with each family to provide guidance as they navigate the stages of parenting. Some of the issues, like feeding babies and toddlers, are straightforward. In other cases, there are multiple mental health or developmental issues that need to be processed and sorted out. It's immensely gratifying to see children become young adults who are well adjusted and are achieving their goals to the best of their ability."
Dr. Orr has been practicing general pediatrics since 1996 and has been with Blanchard Valley Pediatrics since 2001. She graduated from The Ohio State University College of Medicine in 1992 and completed her pediatric training at Columbus Children's Hospital (now known as Nationwide Children's Hospital) where she stayed for an extra year as a Chief Resident. Dr. Orr has a special interest in behavioral pediatrics and pediatric mental health.
Dr. Orr's Health Tips for 2020:
1. Get all of your immunizations, including the flu shot, on time.
2. Turn off the electronics and spend face-to- face time with your family doing interactive activities.
3. Make eating healthy, whole, unprocessed foods a priority.
Dr. Amber Lange
Optometrist
Spectrum Eye Care
15840 Medical Drive South Suite A, Findlay
spectrumeyecareinc.com | (419) 422-6190
People's eyes change throughout their lifetime. Dr. Amber Lange enjoys identifying the right strategy to help each patient with his or her visual needs, whether that's prescribing a child's first pair of glasses to help him or her perform their best in school or sports, or alleviating eye strain for working adults as they adapt to their first bifocal or multifocal contact lens. Dr. Lange also assists adults through the cataract surgery healing process to improve their vision again.
Dr. Lange graduated from New Riegel High School and received a bachelor's degree from Bowling Green State University. She then graduated from The Ohio State University College of Optometry in 2018 with a doctorate of optometry and master's degree in vision science. She will be serving as adjunct faculty for The Ohio State College of Optometry at Spectrum Eye Care in a teaching capacity. She has been practicing in Findlay at Spectrum Eye Care since July 2018.
Dr. Lange's Health Tips for 2020:
1. Take frequent breaks from the use of digital devices to reduce eyestrain, fatigue and dry eye. One recommendation is the 20-20-20 rule; take at least a 20 second break every 20 minutes and look at something at least 20 feet away.
2. Eat a healthy, well-balanced diet. This has a large impact on not only your ocular health but your systemic health as well.
3. Routine health care is essential to maintaining good health, this includes eye exams, wellness visits with your primary care provider, dental exams, etc. Early disease detection is important to achieve better treatment outcomes.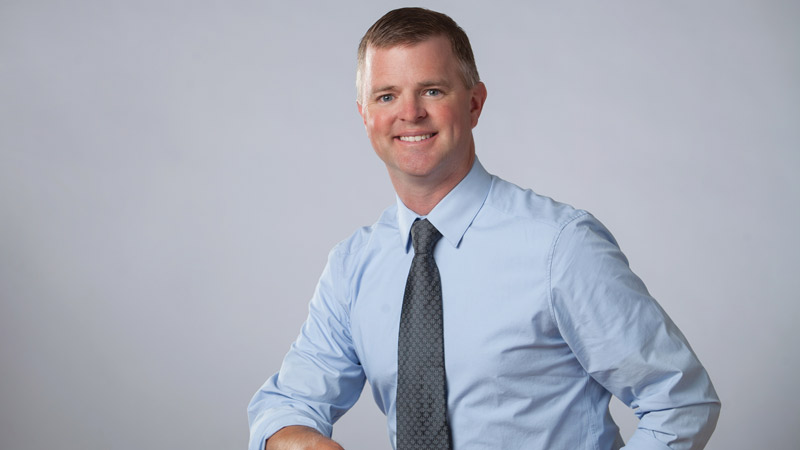 Dr. Kyle Amspaugh
Pediatric Dentist
Blanchard Valley Pediatric Dentistry
1733 Western Ave., Suite C, Findlay
bvpedsdent.com | (567) 525-4193
Dr. Amspaugh specializes in providing dental care to children and young adults. He strives to create a stress-free dental experience combined with quality, compassionate care. He enjoys getting to know families and watching his patients grow and develop through the years.
Dr. Amspaugh was born and raised in Indiana and earned his bachelor of science degree from Ball State University and his dental degree from Indiana University. He completed his pediatric specialty training at Columbus Children's Hospital and The Ohio State University. He opened his private practice in Findlay in 2009. He is currently serving as the president of The Northwestern Ohio Dental Society and is an active member of many professional dental associations.
Dr. Amspaugh's Health Tip for 2020:
Remember the 3 "2's": Brush 2 times per day for 2 minutes each time and visit the dentist 2 times per year!
Dr. Kathryn Karhoff
Family Physician
Findlay Family Practice, Inc.
1725 Western Ave., Suite A, Findlay
findlayfamilypratice.com | (419) 423-4994
Dr. Karhoff treats patients from newborns to age 90+ in her family practice. She treats the whole person, and not just one particular body system. Her focus is on preventative care, nutrition, pediatrics, and osteopathic manipulative treatment. She often talks with her patients about wellness because she believes that many chronic diseases can be prevented or improved with a healthy lifestyle. "I especially like that I have multi-generational families in my practice–often child, parent and grandparent–so I get to know the whole family. I enjoy getting to know my patients and who they are beyond their medical history as everyone has a unique story to tell. You truly do travel along with them in good times and bad, and to be able to provide guidance in their healthcare is an honor. Every day is different in family medicine, and I think that's what I enjoy the most."
Dr. Karhoff graduated from Ohio University Heritage College of Osteopathic Medicine in 2010 and completed a residency in family medicine at Promedica Toledo Hospital in 2013.
Dr. Karhoff's Health Tips for 2020:
1. Exercise most days of the week.
2. Eat plenty of fresh fruits and veggies and less processed food and drink lots of water every day.
3. Take time for yourself daily as mental health is just as important as physical health.
Dr. Sharon Cole
Medical Oncologist
Orion Cancer Care
3949 N. Main St., Suite C, Findlay
(419) 429-1300
Dr. Cole is a medical oncologist who treats primarily cancer in adults and blood disorders. Her partner is Dr. Ihsan Haq at Orion Cancer Care. "I love to practice in Findlay. I feel we have high quality care here and I have close ties with out-of-town specialists if needed. It's nice to practice in the town where you were raised and where your family lives."
Dr. Cole graduated from Riverdale High School and received a bachelor's degree in genetics and her medical degree from The Ohio State University. Her residency took place at Riverside Hospital in Columbus and her fellowship at the University of Toledo Medical Center.
Dr. Cole's Health Tip for 2020:
Stay up-to-date on all screening studies.